New Book Release
The Educator
Countless Ideas to Teach Students How to Think

| | |
| --- | --- |
| This book was written expressly for colleagues and former students of Bernard F. Nanni, family members, and especially for use as a teaching guide and thought starter for educators throughout the nation. | Mr. Nanni taught school for thirty years, and for twenty years was a coach of different sports. He looked far beyond teaching as a profession. He took a personal interest in the development of his student's, emphasizing the need and their ability to think. Although his methods were not always conventional, he made a lasting impression on students, with many thanking him for their learning experience. |
Conversing on a Higher Level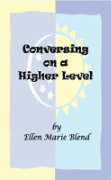 A Shared Soul Experience
A whirlwind love affair presents itself with much mystique as Ellen finds that her new mate is carrying the soul of her past lover. Since the gentlemen's backgrounds and characteristics have profound similarities, she realizes that a supernatural experience has come into her life. She knows that a shared soul happens when one soul chooses to inhabit another's body for a specific purpose and period in time, and she finds this to be both extraordinary and unsettling.
Click Book for Table of Contents
---
Looking Back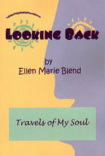 A story of Reincarnation
New Age author Ellen Marie Blend writes a compelling story about being haunted by unyielding emotions when seeing white cinderblock buildings. She began a spiritual quest to resolve this and other mysteries in her life. A trip to England uncovers hidden truths and extraordinary revelations of past lives. What she thought were childhood dreams suddenly become her reality.
Click Book for Table of Contents
---